Aug 22, 2019
Keeping the ball rolling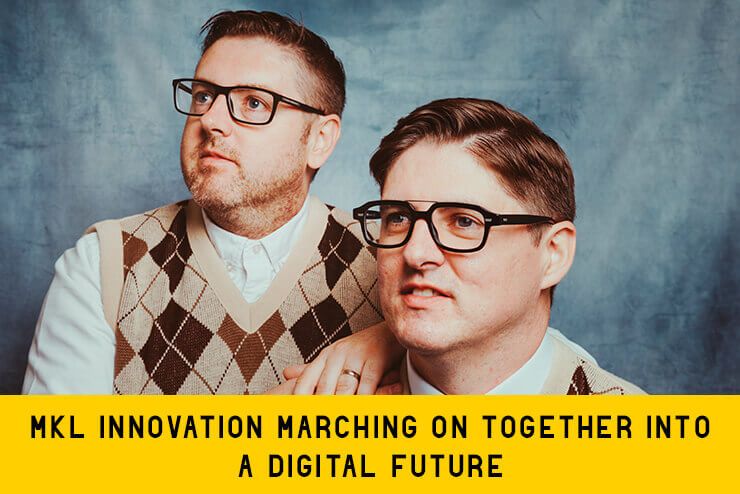 I love the definition of this phrase - Noun. pièce de résistance (plural pièces de résistance) A masterpiece; the most memorable accomplishment of one's career or lifetime. Synonyms: magnum opus, masterpiece. The chief dish at a dinner. Some believe that the translation of the phrase is "the piece with staying power". Leeds United partnership definitely won't be THE most memorable accomplishment for MKL (we have too much drive to stop here) but it will be ONE of them (we can't wait!), and staying power? Well we have it in spades. Such an exciting time for us right now - and we are so pleased to be able to share it with you!!
Our sexy new banners have arrived for our first conference - please do pop and say hi on the 3rd October, Pavilions Of Harrogate, we are stand 85, which is right in the thick of it! As if our northern charm and technical IoT know-how is not enough to tempt you - we are also planning freebies! This is the 10th Brand Yorkshire business conference and there will be 13 inspirational and knowledgeable speakers and 100 stands. We are thrilled to be part of this! We are also entering for our first awards with Brand Yorkshire, it would mean so much to us to win, and we are working very hard on our entry!
Another MASSIVE announcement this week (see I am completely spoiling you), we've gone into partnership with SEE, which means we now have a Southern base - a second office! If you are ever in Ilford, then come and share a pot of tea with us! We'd love to see you.
Mark's interview footage arrived from the BEST Silverstone Mastermind event - and his wisdom and many dimensions of faces have been shared on almost all social media platforms. We might work incredibly hard at MKL but we aren't afraid of being light-hearted.
Speaking of which - This week holds even more graft with the team literally working around the clock with very little sleep. We've travelled 100,000 miles in a year, with over 100 client meetings, 285 site visits, installing 50 EMS, and testing 20,000 circuits across 50 cities of the UK. Sounds exhausting doesn't it?! We've had over 500 flat whites to keep us grafting and we've shown endless love for Wetherspoons! Success does not come from sitting on our hands, we know this only too well. If you see the team about in the MetaB3e branded van or our famous Passion Wagon, please do give them a cheery HONK!!
So a few facts about Leeds United
Leeds bought Rio Ferdinand for £18m and sold him to Manchester United just 2 years later for £32.5m- not a bad RoI! (Maybe not as good as our Energy Management System… did you see what I did there… eh eh eh).
In a bit… Team MetaB3e.